Skilled and Dedicated Attorneys Serving Cities and Municipal Entities in Texas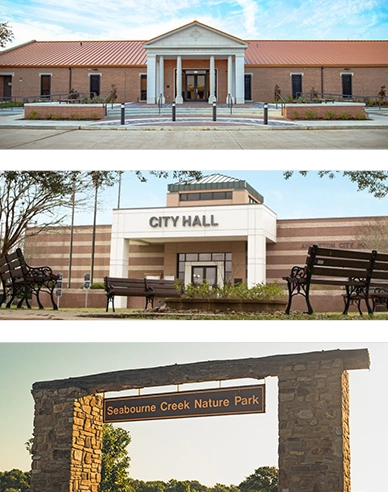 Texas Cities and municipal entities across Texas rely on the Randle Law Office for daily legal representation, and experienced representation in all aspects of running a city or a governmental entity. With over 70 years of collective legal experience, the team at the Randle Law Office Ltd., L.L.P. focuses on responsiveness and targeted solutions for all of their clients. The RLO attorneys focus on exceeding client expectations and producing exceptional results for our clients.
RLO offers skilled and knowledgeable assistance to the Cities and entities we call our clients. The Randle Law Office Ltd., L.L.P. is the appointed city attorney for municipal entities in and around the Houston area and are equipped to advise and represent municipal entities as needed, often attending and advising at city council meetings, meetings of committees, commissions and boards, and the firm takes pride in its responsiveness and work product.
RLO can assist with a single issue or provide continuing assistance with all municipal legal matters, including:
Land Use, Land Development & Real Property Issues
Planning and Zoning
Eminent Domain
Law Enforcement
Fire Department and Emergency Response
Economic Development
Water Use
Infrastructure Agreements
Municipal Prosecution
City Charters
Employment Matters
Municipal Elections
Municipal Procurement
Municipal Contracts
Ordinances, and Municipal Policies
Texas Open Meetings Act
Texas Public Information Act
The attorneys at the Randle Law Office Ltd., L.L.P. are experienced litigators who have taken numerous cases to trial, seeking judgments on behalf of their clients.
Contact the Randle Law Office Today