Construction Procurement Update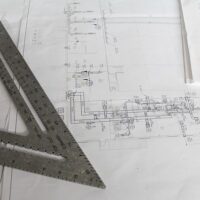 As of September 1, 2021, all construction contracts procured using a method other than competitive bidding must publish, in the solicitation, a detailed methodology for the scoring criteria used in evaluating submissions. Widely regarded as a best practice for all solicitations, the 87th Texas Legislature makes publishing such information a required procurement practice for all governmental entities seeking construction services. Along with such publication requirements, HB 2581 saw several other changes and additions to Chapter 2269 of the Government Code, largely affecting the procurement and award of construction and civil works contracts, the transparency with which governmental entities evaluate and award such contracts, and the dissemination of information to those responding to such solicitations.
When using a method other than competitive bidding for construction services, which utilizes a best value determination, a governmental entity must now publish in its request for proposals or qualifications, (1) the criteria that will be used to evaluate respondents, (2) the applicable weighted value for each criterion, and (3) a detailed methodology for scoring each criterion.
Additionally, in amending Section 2269.153 of the Government Code, the Legislature now requires that, for civil works projects using competitive sealed proposals, the weighted score value for price must be at least 50% of the total scored value unless the governing body of the governmental entity determines that a lower weighted value serves the public interest. Upon such a determination, the weighted score value for price must not be less than 36.9% of the total scored value.
After a governmental entity awards a contract, respondents who have submitted a bid, proposal, or response to a request for qualifications for a construction contract may, after the contract award, request the evaluation documents used by the governmental entity's evaluation committee to review and score submissions. The governmental entity receiving such a request then has 30 days to deliver such documents, including how the governmental entity ranked the requesting respondent's submission.
Regardless, after award of a contract in response to a request for competitive sealed proposals, the governmental entity must make evaluations, including all scores, public and provide such information to all respondents within seven days of awarding such contract. This requirement appears throughout Chapter 2269 of the Government Code, including for contracts awarded under the construction manager-at-risk method, projects utilizing the design-build method, general construction contracts, and contracts awarded under competitive bidding methods, but it seems to be a first-time application to the competitive sealed proposal method.
Failure to follow the Legislature's requirements now allows a respondent or individual to file action for declaratory or injunctive relief within 15 days after contract award, expanding original deadline to file such action from ten days.
Please do not rely on this article as legal advice. We can tell you what the law is, but until we know the facts of your given situation, we cannot provide legal guidance. This website is for informational purposes and not for the purposes of providing legal advice. Information about our commercial and business litigation practice can be found here.