HB 1817 Places Onus on Cities to Escape Potentially Voidable Contracts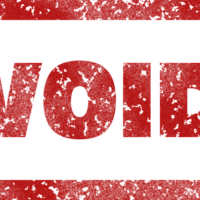 In 2015, the Texas Legislature adopted House Bill 1295 – an ethics law requiring a written disclosure of interested parties by business entities that enter certain contracts with governmental entities, including municipalities. Now, before entering into a contract with a Texas municipality that requires an action or vote by the city council before the contract may be signed and is valued at $1 million or more, business entities are required to disclose all interested parties by filling out a Form 1295 Certificate of Interested Parties to the Texas Ethics Commission (TEC). Interested Parties are defined in the Texas Government Code as "a person who has a controlling interest in a business entity with whom a governmental entity or state agency contracts or who actively participates in facilitating the contract or negotiating the terms of the contract, including a broker, intermediary, adviser, or attorney for the business entity."
The statute required the contracting business entity to submit the disclosure "at the time the business entity submits the signed contract to the governmental entity…" Failure to do so meant that the governmental entity "may not enter into" the contract. Texas Government Code, Sec. 2252.908(d).
Form 1295 is intended to provide transparency in government contracts. However, the effects of failing to submit such a form proved to be too draconian for both businesses to tolerate.
In the 2022 case City of Hutto v. Legacy Hutto, LLC, No. 07-21-00089-CV, 2022 Tex.App. LEXIS 4907 (Tex. App. – Amarillo, July 18, 2022), the Texas Court of Appeals of Amarillo found that the business entity's failure to submit the disclosure firm rendered the entire contract void. The Court stated that, "[b]ecause the City is statutorily prohibited from entering the contract in the absence of the disclosure form, the contract cannot be 'properly executed' unless Legacy complied with section 2252.908 at its execution." With this ruling, the potential existed for any government contract without a Form 1295 on file to be found automatically void.
To protect against such a seemingly harsh result, the Texas legislature recently passed H.B. 1817, which amended Sec. 2252.908 to allow for a cure period of 10 business days if a Form 1295 is found to not be on file. Therefore, as of September 1, 2023, such contracts are only voidable for failure to provide the 1295 Disclosure Form if, 1) the governmental entity submits to the business entity written notice of the business entity's failure to provide the required disclosure; and 2) the business entity fails to submit to the governmental entity the required disclosure on or before the 10th business day after the date the business entity receives the written notice.
Thus, the burden to prevent a voidable contract has now been transferred from the business entity to the governmental entity. If Texas cities want to ensure such contracts are properly executed, they must ensure that the business entity has submitted a 1295 Disclosure Form and, in its absence, notify the business entity of its failure in writing.
Please do not rely on this article as legal advice. We can tell you what the law is, but until we know the facts of your given situation, we cannot provide legal guidance. This website is for informational purposes and not for the purposes of providing legal advice.