How To Serve Well On City Council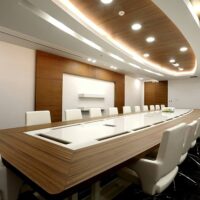 You decided to throw your hat into the ring.  You campaigned tirelessly with posters, telephone calls and door-to-door visits. You've been elected to serve on the city council.  Congratulations!  You will take your oath of office soon. What now?
Being an excellent city council member requires a combination of skills, knowledge, and personal qualities. Here are seven tips to assist you to serve well as a city council member:
Understand the issues: As a city council member, you will be making decisions that affect your community. It is essential to have a thorough understanding of the issues, including the social, economic, and environmental factors that impact it. Gather your information, and work to be fully informed.
Be open-minded: Good city council members listen to the viewpoints of others and are willing to consider new ideas and perspectives. Be open to feedback from your colleagues, constituents and other stakeholders and be willing to change your position when new information or evidence arises.
Communicate effectively: Effective communication is essential for building relationships and fostering trust with your constituents and fellow council members. Make sure that you are clear and concise in your messages and be ready to explain your decisions and actions to others.
Work collaboratively: Good city council members work well with others and are willing to collaborate and compromise to achieve common goals. Be respectful of the views and opinions of other council members, staff, and stakeholders, and be willing to seek common ground.
Be ethical: City council members have a responsibility to act with integrity and honesty. Avoid conflicts of interest and follow all ethical guidelines and laws, including those that deal with nepotism, bribery, honoraria, gifts, and quorums. There are many laws; be sure to educate yourself.
Be accountable: Good city council members are accountable to their constituents and take responsibility for their actions. Be transparent in your decision-making processes and be willing to admit when you have made a mistake.
Keep learning: City council members should continuously seek to expand their knowledge and skills. Attend training sessions and conferences, read about the latest developments in your field, and seek feedback from your constituents and colleagues. Be sure to visit Texas Municipal League to learn about TML's Newly Elected Resources for suggested reading, trainings, and how to keep in touch with your colleagues in other cities.
Overall, being a good city council member requires a commitment to serving your community and working collaboratively to achieve common goals. By being open-minded, ethical, accountable, and continuously learning, you can make a positive impact on your community and be an effective leader.
Please do not rely on this article as legal advice. We can tell you what the law is, but until we know the facts of your given situation, we cannot provide legal guidance. This website is for informational purposes and not for the purposes of providing legal advice.