HUBs and the Benefits of Using Them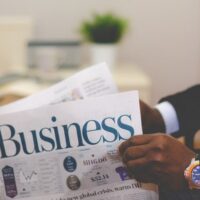 Many of the small businesses operating in the State of Texas are known as "HUBs", or Historically Underutilized Businesses.  These businesses are classified as those in which at least 51 percent of the business is owned, operated, and controlled by one or more minority groups who are economically disadvantaged and who have been historically underutilized because of their identification as members of these groups.  Groups include: American Women, Black Americans, Hispanic Americans, Asian Pacific Americans, or Native Americans or [added in 2019] Service Disabled Veterans.  Eligible businesses must have their principal place of business and permanent business office located in Texas and the qualifying owners must be a resident of the State of Texas. (34 TAC §20.294).  Businesses can apply for HUB status through the Texas Comptroller's Office.
Why should cities care about using HUBs when purchasing goods or services?  For starters, all state agencies, including institutions of higher learning, are required under Texas Government Code Ch 2161.003 to adopt rules for all construction projects and purchases of goods and services to increase the contract awards to HUBs.  Thus, all projects in which a city has partnered with one or more state agencies, including TXDOT, HHS, must require a percentage of the contracts awarded be to HUBs.  The percentages are based on the State of Texas Disparity Study, which was commissioned by the Texas Legislature in 2008.  The goals are expressed as a percentage of the contract awarded.  As an example, the Texas Department of Public Safety (DPS) has contract goals in the following areas of:
11.2%   Heavy Construction
21.1%   Building Construction, including general contractor
32.9%   Special Trade Construction
23.7%   Professional Services contracts
26.0%   Other Services contracts
21.1%   Commodities contracts
These goals are in line with most other state agencies.  To determine if there are HUBs in a particular field or area, the Texas Comptroller maintains a database of all certified HUBs in the State.  A quick search of the comptroller's database will show if a business is a HUB and all the HUBs in a geographic area, or a political division, such as a county.  In short, knowledge of HUBs and their requirements in state contracting is recommended, if not mandatory, for Cities doing business with State Agencies.
The United States government also has requirements for its components and partners to utilize HUBs in its contracting and bidding as well.  Sections 7(j)(10) and 8(a) of the Small Business Act (15 U.S.C. §§ 636(j)(10) and 637(a)) authorizes the U.S. Small Business Administration (SBA) to establish a business development program, which is known as the 8(a) Business Development program. The 8(a) program is a robust nine-year program created to help firms owned and controlled by socially and economically disadvantaged individuals.  The Federal Government seeks to grant three percent of its annual contracts to HUBs.  Many of the contracts in which the US Government is a partner, including the Army Corps of Engineers, US DOT, and most other Federal Agencies, require consideration and inclusion of HUBs.  Should these agencies partner with a city, utilizing these goals would be very helpful to know.  Like the Texas Comptroller, the United States Small Business Administration also qualifies and maintains a database of HUBs.
Please do not rely on this article as legal advice. We can tell you what the law is, but until we know the facts of your given situation, we cannot provide legal guidance. This website is for informational purposes and not for the purposes of providing legal advice. Information about our commercial and business litigation practice can be found here.