Municipal Code Enforcement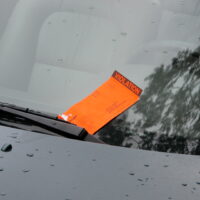 This blog follows my earlier blog regarding Texas Municipal Courts.  Most Texans have received a parking ticket or traffic ticket and are likely familiar with the municipal court in the city they reside.  In addition to the prosecution of traffic and parking offenses, city municipal courts also have the jurisdiction to enforce the city code of ordinances.
Jurisdiction of the Texas municipal courts is derived from state authority. Municipal courts are granted limited criminal jurisdiction to prosecute those tickets, but Texas statutes also grants municipal courts civil and administrative jurisdiction or authorize a city to extend such jurisdiction.  There are Texas laws that conditionally convey jurisdiction but require the adoption of a city ordinance before jurisdiction is vested in a particular city or court.
Unlike criminal jurisdiction over traffic and parking, jurisdiction to handle the enforcement of a city's code of ordinances is civil jurisdiction.  Criminal jurisdiction allows a monetary fine; however, civil jurisdiction allows a court to order a party do something or take action, such as cleanup or remove something that violates a city ordinance.  Municipal courts can also order a party to reimburse the city for having to do take action.  The municipal term used for the "action" to remedy the code violation is "abatement".
Texas Health and Safety Code Chapter 343 defines the term "abate" as eliminate or remedy by "removal, repair, rehabilitation, or demolition".  The same statute allows abatement of a "public nuisance" which is also set out in Chapter 343, and abatement is also described in the Health and Safety Code Chapter 361, the Solid Waste Disposal Act.
Home Rule cities are authorized to adopt any ordinance or charter provision, subject to imitations imposed by the Texas Legislature; anything but what legislature explicitly says they can't.  General Law Cities are authorized by the Texas Local Government Code, and their authority is limited to what Texas statutes permit.
Generally, city municipal courts have civil jurisdiction over matters such as city building codes, fire code, electrical code, any Health and Safety Ordinance of the City (including nuisances), junked vehicles, certain dangerous dogs and dangerous animals.
It is possible a municipal ordinance may be enforced through both a criminal and a civil means, penalty and abatement.  Depending on the type of civil penalty and the subject matter and violation, the penalties can be assessed at a maximum amount ranging from $1,000.00 to  $5,000.00 per day.
Civil penalties are not subject to the statutory protections or considerations provided criminal defendants under the Texas Code of Criminal Procedure.  Civil judgments in municipal court may become subject to release as any other civil judgment, except for municipal liens filed by a city when it incurs the expense to abate.  A city may also file a notice of lis pendens providing notice to prospective buyers that the property is subject to an enforcement proceeding and court orders.  These procedures are set out in Texas Local Government Code Chapter 54, which provides statutory authority for cities to file suit to enforce city ordinances.
An attorney in charge of the civil suit, may be the city prosecutor but certainly the city attorney, may have a different burden of proof for administrative matters, another burden for civil matters, and yet another for criminal matters.  Criminal culpability requires that the State must prove beyond a reasonable doubt every element necessary to constitute the crime as charged.
Please do not rely on this article as legal advice. We can tell you what the law is, but until we know the facts of your given situation, we cannot provide legal guidance. This website is for informational purposes and not for the purposes of providing legal advice. Information about our commercial and business litigation practice can be found here.