Municipal Moneyball: Misappropriation of Public Funds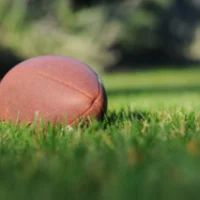 In recent weeks, Hall of Fame quarterback Brett Favre has been in the news for some pretty unscrupulous reasons.
CBS reports that, "in May of 2020, the Mississippi state auditor announced that the Department of Human Services had wasted tens of millions of dollars in federal money which was intended to help needy families".  According to the state auditor, Favre was directly paid $1.1 million dollars for promotional ads and speaking appearances which never actually occurred. What's more, Favre, along with several Mississippi public officials, were allegedly involved in a plot to funnel at least $5 million in welfare funds into building a new volleyball stadium at the University of Southern Mississippi. Southern Mississippi is not only Favre's alma matter, but also where his daughter played volleyball at the time. Favre may be the big name in the headlines, but there are several public officials implicated in the scheme as well. The Mississippi Department of Human Services filed a lawsuit against more than 35 people and entities, including Favre, to recover some of these funds. Since public funds were involved, there are not only civil suits, but criminal charges as well. Six public officials have been charged with criminal wrongdoing in connection with the scheme. Five of these public officials have already plead guilty to various charges.
Our public officials are vested with a great deal of trust and responsibility when it comes to spending taxpayer dollars.
In Texas, there are laws in place to prevent our local public servants and public officials from misappropriating public funds for their own personal benefit.
There are primarily two criminal statutes which prosecutors use to prosecute such crimes.
Each of these statutes are found in Chapter 39 of the Texas Penal Code:
Section 39.02, Abuse of Official Capacity, states:
A public servant commits an offense if, with intent to obtain a benefit or with intent to harm or defraud another, he intentionally or knowingly:
Violates a law relating to the public servant's office or employment; or
Misuses government property, services, personnel, or any other thing of value belonging to the government that has come into the public servant's custody or possession by virtue of the public servant's office or employment. 
Abuse of Official Capacity essentially occurs when a public servant uses their position to obtain a personal benefit by breaking a law relating to their office or position, or misusing government property or personnel.
For example, if a mayor or city manager used city funds to pay the parks department overtime to come to his house on weekends to mow the grass and clean the gutters, that would be Abuse of Official Capacity
The second statute primarily utilized by Texas prosecutors in this arena is Section 39.06, Misuse of Official Information.
Misuse of Official Information generally occurs when a public official comes into non-public information as a result of their position and uses the information to benefit themselves or perhaps a friend or family member in some manner. For example, in a closed session a city council member learns that a major shopping development is coming to town, and he buys up the surrounding property before any such information is available to the public. It is worth noting that members of the general public may also run afoul of this statute if they solicit or receive such information from a public servant with the intent to personally benefit or defraud another.
These laws make sense from a policy standpoint.
Citizens' tax dollars should go towards the benefit of the public as a whole, not just a few individuals in power. The bottom line is, if you're entrusted with public funds or secret information based on your position, don't use it for your own benefit.
Please do not rely on this article as legal advice. We can tell you what the law is, but until we know the facts of your given situation, we cannot provide legal guidance. This website is for informational purposes and not for the purposes of providing legal advice. Information about our commercial and business litigation practice can be found here.