Parkland Dedication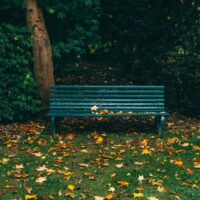 Every city needs  recreational facilities and green spaces for the pleasure and personal health of its residents. How can a city provide these amenities for its citizens? One way is through parkland dedication. A parkland dedication is a requirement imposed by city ordinance on subdivision developers, mandating that developers dedicate land for parks or pay fees to be used by the city to acquire land for parks and develop park facilities.
As a component of the statutory ability, cities may impose a requirement of parkland dedication on developers of new subdivisions to regulate for the health, safety, and general welfare of its residents. Parkland dedication ordinances are intended to make sure that there are adequate park facilities.
Through its parkland dedication ordinance, a city can provide park facilities in an area that is newly developed without existing city residents bearing the burden. Those who are creating the demand are also paying for it, a long-held principle of growth management.
Professor John L. Crompton, Ph.D., Texas A & M University highlights this opportunity, writing that "the unrealized potential of parkland dedication ordinances is arguably the lowest hanging fruit of capital funding for parks."
Beginning in the 1970s, mandatory parkland dedication in new developments replaced the negotiated agreements of earlier times. These mandates required developers to deed a specified acreage within their developments for parkland, based on the projected number of residents in the development. If a development contained a relatively small acreage; however, the mandated park area was sometimes inadequate to meet the new demand.
One solution to inadequate acreage for Parkland Development is to include an option for a developer to pay a fee instead of dedicating land within its development, called a "fee-in-lieu of parkland".
A city could decline a particular land dedication and require the fee-in-lieu of parkland. The fee was meant to be equal to the fair market value of land necessary to meet the additional demand for parkland. Cities could spend such fees off-site to develop new parks and to renovate existing parks.
For a city to require dedication of land, and survive a constitutional challenge, it must prove rough proportionality between the dedication and the projected new demand caused by the developer's project. No precise mathematical calculation is required, but a city must make an individualized determination that every parkland dedication affects a roughly proportional response to the demand generated by the developer.  Dolan v. City of Tigard, 512 U.S. 374, 1994. In addition, Texas state law still requires that a city must have its quantification of "rough proportionality" certified as appropriate by a professional engineer. Texas Local Government Code 212.904.
Please do not rely on this article as legal advice. We can tell you what the law is, but until we know the facts of your given situation, we cannot provide legal guidance. This website is for informational purposes and not for the purposes of providing legal advice. Information about our commercial and business litigation practice can be found here.