The Texas Whistleblower Act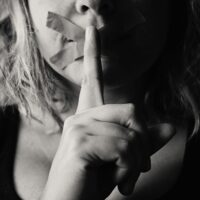 Do two wrongs make a right? Some government employees report what they suspect to be governmental wrongdoing to – for example – either the governing body of the entity or the local police department during or after what they believe to be adverse personnel action or wrongful termination. These governmental employees then claim to be whistleblowers, seeking protection under Federal and State laws.
Chapter 554 of the Texas Government Code – the Texas Whistleblower Act – prohibits retaliation against public employees for reporting violations of law by the employing governmental entity (or another public employee). There are a number of nuanced qualifications the reporting employee must meet in order to bring a successful whistleblower retaliation claim, including:
The employee was a public employee, not an independent contractor, who was paid to perform services for a state or local governmental entity;
The employee acted in good faith when making the report;
The behavior reported by the employee was unlawful;
The report was made to an appropriate law enforcement authority; and,
The employer took adverse action against the reporting employee – thereby affecting the employee's employment, compensation, promotion, demotion, transfer, work assignment, or performance evaluation – in direct response to the report.
While somewhat straightforward, both Federal and State action has severely constrained the application of whistleblower protections, including the Texas Whistleblower Act. Despite certain First Amendment protections, a public employee has no constitutional right to whistleblow. With that, the states have been encouraged to provide whistleblower protections of their own, but even with the Texas Whistleblower Act, Texas courts have applied interpretations creating additional requirements that must be met prior to establishing a successful whistleblower claim. For example,
After successfully navigating the reporting requirements of the Texas Whistleblower Act, if the reporting employee is wrongfully retaliated against, he or she may be entitled to reinstatement to his or her former position, compensation for wages lost during suspension or termination, and reinstatement of fringe benefits and seniority rights. The reporting employee may also be able to seek injunctive relief and recover actual damages, court costs, and reasonable attorney fees. Moreover, if the reporting employee's supervisor knowingly took adverse personnel action against an employee in violation of the Texas Whistleblower Act, that supervisor may be personally responsible for a civil penalty of up to $15,000, to be paid to the State.
Please do not rely on this article as legal advice. We can tell you what the law is, but until we know the facts of your given situation, we cannot provide legal guidance. This website is for informational purposes and not for the purposes of providing legal advice. Information about our commercial and business litigation practice can be found here.